Net Zero Energy SIP House Placitas NM
Location: Placitas, NM
Project Information
| | |
| --- | --- |
| Project Type: | Residential, < 3,000 sq. ft. |
| Manufacturer: | Premier Building Systems |
| Builder: | Spiegel Kinsley Homes |
| Design Professional: | Jim Beverly Designs |
| Year Built: | 2022 |
Performance
| | |
| --- | --- |
| High Performance: | No |
| HERS/EUI Index Score: | |
| ACH50 - Blower Test Results: | |
| kBtu/sq.ft./year: | |
| CO2 lbs./sq.ft./year: | |
Awards/Certifications: Building Excellence Awards
BEA: 2022 Runner-Up Classic Homes Under 3,000 sq. ft.
Our mission is to build sustainable, thoughtful, and beautiful homes. All electric, Net-Zero Luxury Home.
Net-zero was the goal in a hot SW climate.
29 solar panels provide an additional 900 sq. feet of solar shading.
SIP roof thickness: 8" SIPS
Extreme energy efficiency, in one system Speed of construction and reduction of skilled labor also was a benefit with labor challenges.
All of our full electric homes are Net-Zero (producing more energy than they consume). 11.56 KW Solar PV system generating over 100% of the estimated usage of the home.
HVAC system: Dual zone LG mini-split heat pump systems. 2 local thermostats to independently control the master suite and the rest of the house. Mini-split systems are up to 90% more efficient than a traditional HVAC system. Our homes also come standard with Energy Recovery Ventilators (ERV's). This continuously brings fresh purified air into the home.
Windows and doors are made from Post Consumer composite materials. Double pane Low-E, upgraded U-Values, insulated frames, or triple pane windows. Truss roof with r-17 of spray foam cap to achieve air tightness. Dense pack insulation to achieve an r-60 Roof. Reflective (TPO) roof membrane to limit heat gain.
All LED lighting. All Energy Star appliances. Electric vehicle charging point.
Sustainable Ceramic tile and wall treatments. All our cabinets are solid birch ply, (no MDF) providing a longer life than traditional cabinets. The Birch ply comes from Forest Stewardship Council certified plywood. All interior paints are ZERO-VOC (volatile organic compounds), and all of our wood and interior finishes are CARB-2 Compliant. All our hardwood flooring is sustainably sourced and CARB 2 compliant. Providing safe indoor air quality, and a process that protects the environment from poor harvesting practices.
Low flow plumbing fixtures throughout the house. Saving 60% of water usage without sacrificing comfort. Water heated by a energy efficient heat pump hot water heater. Hot water recirculation system to avoid water waste.
All Native drought tolerant and low water species. From native grasses, to drought resistant trees. Low flow, programmable drip irrational systems to plants and trees that require regular watering. Xeriscape designs, to minimize watering and maintenance.
Documents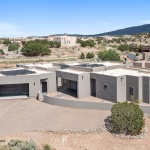 Affiliated Members
---